This baby is truly making our day!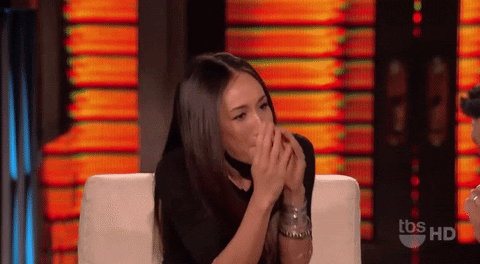 One dad recently went viral on Twitter after sharing a video of himself having a full blown convo with his captivating baby boy. Not only does the kid seem thoroughly intrigued by the convo, but the way the dad responds to his son's baby talk makes this video pure comedy.
According to Christian Post, in another post made by the father, Deztin Pryor, he wanted to show the importance of being an active father.
Text "ERICA"to 52140 to join the Get Up! Mornings w/ Erica Campbell mobile club for exclusive news. (Terms and conditions).
Pryor said, "I've been doing stand up comedy for 16 years this week, I started at 15 years old. When it's your time, it's your time and GOD USED MY VERY SEED to expose me!!! This year we are changing the narrative of fatherhood especially black fatherhood!!! WE ARE HERE!!! We connect with our kids!! We've been here we just haven't gotten a lot of press UNTIL NOW!!!"
The viral video has over 1.5 million shares and has been viewed over 57 million times.
Sign Up For Our Newsletter!
On another post, Pryor said, "FATHERS WE ARE VERY RELEVANT TO THE NARRATIVE OF SOCIETIES [sic] PROGRESSION! Less guns would get picked up if more boys knew how to use their hands and go toe to toe, blow for blow. Or If our boys were taught the power of simply outthinking an enemy rather than having to prove themselves to everyone who 'Challenges' them.  I'm Proud Of The Video Because It's a Salute To All The Active FATHERS!!! Especially us black FATHERS who get a bad rep [sic] in the media a lot of the times."
During an interview with CNN, Pryor spoke about how the video came about and his son as well as future plans with his career.
Check out some reactions from the video that went viral below!
The fact that they were watching commercials makes the clip ten times better.
Seeing the father/son camaraderie triggered lots of feelings.
But ultimately, it made people fall in love with this kid, and want to have one of their own.
And don't be surprised if you start seeming memes based off the kid's ever-changing facial expressions.
ALSO TRENDING ON GETUPERICA.COM:
Follow @GetUpErica
Father Who Went Viral For Having Conversation With Baby Praises God For Changing The Narrative Of Black Fathers [VIDEO]   was originally published on globalgrind.com